Meet Your MakerBot on Newbury Street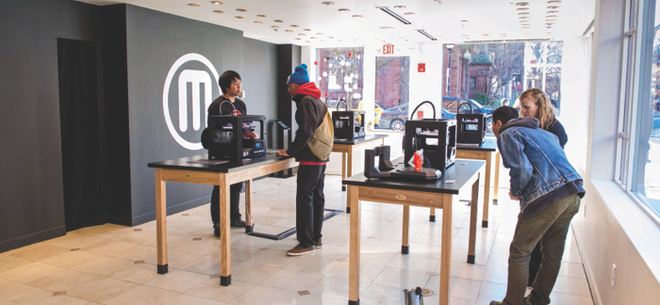 Louis Siegal
If you still haven't quite wrapped your mind around the fact that there are now printers that can print in 3D, head down to the new MakerBot store on Newbury Street to see some in action.
Watch the MakerBot Replicator print out objects, the Makerbot Digitizer scanner turn objects into 3D models, or get a 3D portrait of yourself from the 3D Photobooth.
Sign up for a class or workshop (including special classes for kids on Saturday mornings), or just buy your very own MakerBot creation to take home.
The store is located at 144 Newbury St. Call 617-307-7828 or visit
makerbot.com
for more information.