Tracy Morgan returns to his roots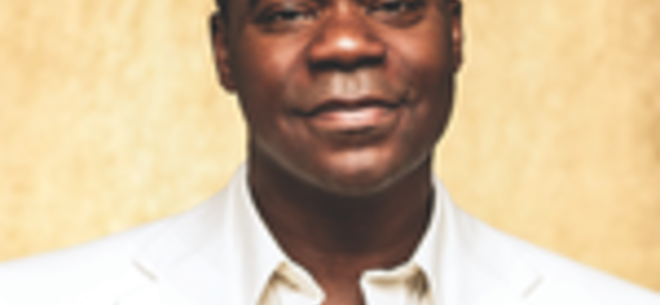 Clay Patrick McBride
Don't ask Tracy Morgan about Boston. The New York native will think you want to talk about sports, and he's "not going to fall for those tactics." He really just wants to talk about comedy.
The comedian, who rose to fame on "Saturday Night Live" and "30 Rock," is at the tail end of his Excuse My French tour, which makes a stop at the Wilbur Theatre on March 1. The stand-up show, he's been quoted as saying, serves as a bit of a reintroduction to who he is—which is not Tracy Jordan, the outrageous character he played on "30 Rock."
"I wrote none of that," he says simply. "Writers wrote that."
Still, it's hard to ignore the similarities between Jordan and his character, particularly their penchant for spewing politically incorrect observations. Jordan has drawn fire for his comments on race, gender and homosexuality, but he rarely apologizes. "Now everybody is trying to be politically correct," he says. "Everything is watered down now.
"I don't do stand-up to please other people," he adds. "I do it for me. I'm there to talk about my life, how I see it, not other people's expectations."
He's got plenty of material to work with. As a young man growing up in Brooklyn, Morgan dropped out of high school to take care of his father, a Vietnam vet and recovering heroin addict who eventually died of AIDS. By his early 20s, Morgan already had three kids with his high school sweetheart and was living on welfare. He started doing stand-up as a way to make money, and he landed his first big role in the sitcom "Martin." He joined the cast of "SNL" in 1996, playing memorable characters like Brian Fellows and Dominican Lou. A decade later, he joined the cast of "30 Rock," playing a character that Tina Fey wrote specifically for him.
Despite his unusual life, Morgan tries to make his material relatable. "My experiences are basically the same ones everybody else goes through," he says. "I don't live on a different planet. I talk about stuff people can relate to. It's got nothing to do with color or race.
"I keep my mind open, because anything can happen," he adds. "I talk about what I feel, what pisses me off, my experiences, and I inject my sense of humor… I bring the whole audience to my world."