JFK meets Superman in new museum exhibition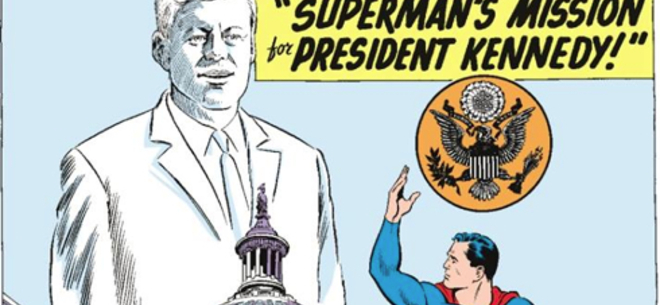 John F. Kennedy did some pretty amazing things during his presidency. But did you know he hung out with Superman?
In 1963, Kennedy's White House partnered up with DC Comics to create a story promoting his Council on Physical Fitness. The comic, drawn by Superman artist Al Plastino, was still in production when Kennedy was assassinated.
Now you can see the original comic book art for the first time at the John F. Kennedy Presidential Library and Museum. Call 617-514-1600 or visit
jfklibrary.org
for more details.