Insiders Boston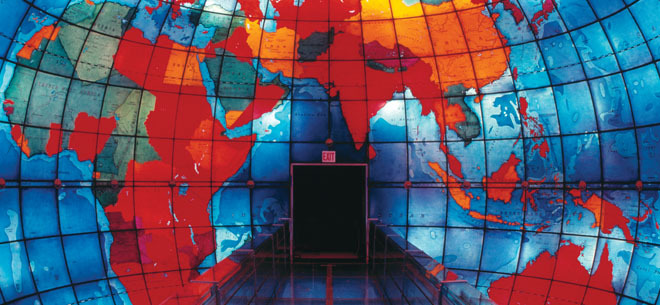 Looking for an alternative to the city's must-see destinations? Then check out some of the Hub's most overlooked attractions
Boston Harbor Islands: As America's oldest public park, Boston Common gets a lot of love. One of Boston's most beautiful natural areas, however, is located nowhere near land. One of the city's greatest resources for sightseeing, recreation and relaxation are the 34 islands making up this national park. Ferries to Georges and Spectacle islands depart daily from Long Wharf.

Dorchester Heights Monument (Thomas Park, 95 G St., nps.gov/bost): Located on the Freedom Trail, the Bunker Hill Monument is one of Boston's most famous historic markers. In South Boston, however, lies another significant memorial to a pivotal moment of the American Revolution: March 17, 1776, the day George Washington and the Continental Army drove the British from Boston by placing an array of cannons on the hill topped by this tower.

The Mark Baker Eddy Library: When visiting The Fenway, many culture lovers visit the Museum of Fine Arts and the Isabella Stewart Gardner Museum. Also make time to check out the home of the Mapparium, a three-story, stained-glass globe depicting the world as it appeared in 1935. Also enjoy informative displays, including one on the life and work of Christian Science founder Mary Baker Eddy.

St. Stephen's Church (401 Hanover St., 617-742-4715, socstjames.com): Located right near the famed Old North Church in the North End, this house of worship dating back to 1804 was once known as the New North Church and is the last remaining church left in Boston designed by the father of American architecture, Charles Bulfinch. It even features a bell cast by none other than Paul Revere. In 1862, when it acquired its current name, the edifice became part of Catholic Archdiocese of Boston. Kennedy clan matriarch Rose Fitzgerald Kennedy was baptized here in 1890.

Warren Anatomical Museum (10 Shattuck St., 617-432-6196, legacy.countway.harvard.edu/menuNavigation/chom/warren.html): Science fans have made Boston's Museum of Science one of the city's top attractions. For a more intimate take on the mysteries of human biology, however, take a trip to the Longwood Medical Area, home to this cabinet of curiosities housing historical medical
instruments, specimens, models and more.