Running for Good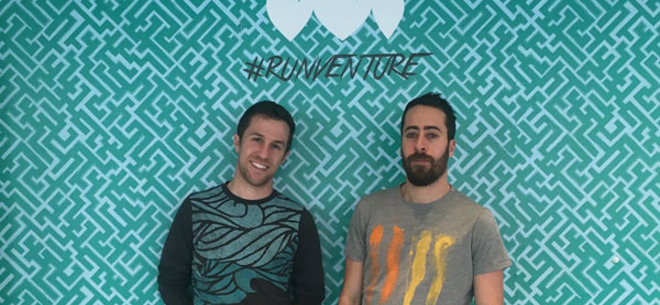 By now, the phrase "Boston Strong" is a powerful reminder not only of marathon runners' incredible drive and dedication, but of community and hope in the face of adversity. Dave Spandorfer, co-founder of the philanthropic running apparel company Janji, knows that this rings true about Boston. When Janji—which means "promise" in Malay—was born in 2012 during Spandorfer and co-founder Mike Burnstein's college days at Washington University in St. Louis, Mo., the search for the perfect running hub to locate their start-up ended in "the" Hub.
"Boston brought a culture of running—a whole ecosystem of dozens of running communities and companies, and the possibly best ecosystem for athletic apparel in the world," explains Spandorfer. His use of environmental terminology to talk about running is not accidental. Janji's mission is to bring a clean water supply to those in need across the globe; a percentage of each sale goes towards various organizations that create sustainable shifts in how people access water, through well-building and other projects. "Runners everywhere have a desire to impact the world in a positive way," says Spandorfer. "When you wear Janji, you're giving the gift of clean water. You are running for something bigger than yourself."
The clothing, which comes in an array of bright colors and appealing designs, is organized into collections named after the countries where Janji's partners are at work, including Haiti, India, Peru and the United States—where 40% of the Navajo population in New Mexico lives without running water—just to name a few. Some of the most popular items are the Guatemala Viento Wind Breaker and the Ethiopia Maze T-shirt.
Due to a wealth of events surrounding the company's spring pop-up store on Newbury Street, there are many ways to join the Janji community during marathon season. On both Saturday and Sunday during Boston Marathon weekend (April 16 & 17), famed coach Greg McMillan leads a 9:30 a.m. open group run. If you are in Boston to watch the marathon, consider joining Janji for a Sunday night sign-making party or the post-marathon meet-up at the store—or get inspired at a book signing by Born to Run author Christopher McDougall at noon on Saturday, April 16. "Everyone is welcome, so stop by!" says Spandorfer. "It's a great time to celebrate."