Harvard Square gets Shake Shacked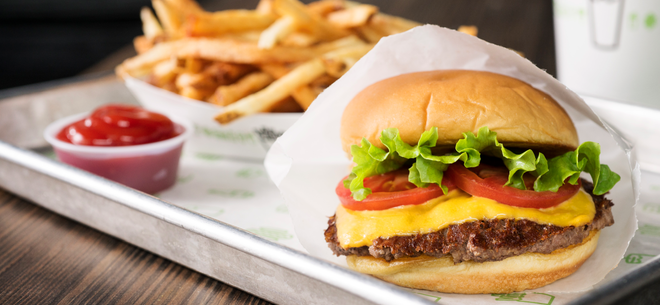 Evan Sung
Shake Shack aficionados are a zealous lot, the kind to line up in a snowstorm just for a burger from the NYC-based chain—which is exactly what they did when the new Cambridge location opened earlier this month.
Shake Shack has earned its cult-like following thanks to juicy Angus beef burgers, fresh-made frozen custard and cheese-drenched fries.
Visitors to the new restaurant at 92 Winthrop Street will be treated to exclusive offerings like the Crimson Red Velvet (vanilla frozen custard blended with a slice of crimson red velvet cake from South End Buttery) and the MInT Chocolate (chocolate frozen custard blended with minted marshmallow sauce and chocolate truffle cookie dough)—both nods to the city's top institutes of higher learning.
You'll also find the Shack's newly developed "fresh fries," which are only available at select locations. Stay tuned for a Newbury Street Shake Shack set to open later this year. See the full menu at
shakeshack.com
.