Flavors of Fall
Try these autumn-inspired desserts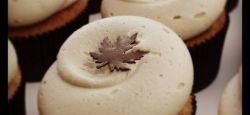 Now that it's beginning to look a bit more like fall in Boston, restaurants across the city are updating their menus to feature new autumn-inspired desserts. If you're looking to treat yourself this season, you can expect to find hints of pumpkin, apple, maple and spices all over the city. Bundle up and take in the newest flavors of fall at these restaurants.
Prezza
(24 Fleet St. 617-227-1577) This fine dining Italian restaurant in the North End is ready for colder weather with a new line of autumn entrées as well as desserts. Chef Anthony Caturano has come up with the Pumpkin Napoleon—spiced pumpkin cake adorned with cream cheese, salted pecans and whipped cream—as well as the classic Hot Apple Crisp, complete with vanilla ice cream and caramel sauce.
Top of the Hub
(800 Boylston St. 617-536-1775) Located at the top of the Prudential Center, this lively restaurant specializes in warm desserts for the most avid chocolate lovers. The Valrhona Warm Chocolate Cake, served with butter pecan ice cream, and the Champagne Cream Chocolate Espresso Cup, served with biscotti and caramel sauce, are just a couple of the items on the menu.
CLINK
(215 Charles St. 617-224-4004). Liberty Hotel's popular bar and restaurant is located in the former Charles Street Jail, where original cells remain intact and provide a unique dining space. The dessert menu features local Apple and Raisin Pie served with brown sugar ice cream as well as Butterscotch Pots de Crème served with madeleines and shortbread.
Finale
(1 Columbus Ave. 617-423-3184) With locations in Cambridge and Back Bay, Finale is known for its mouthwatering and stunning desserts. If you have trouble choosing just one, you can try the dessert sampler for a taste of several. The complete sampler includes Crème Brûlée, Lemon Roulade, Manjari Mousse, Pumpkin Cheesecake, Boston Cream, Whoopie Pies, Apple Cranberry Tart, Nougat Glace, and Gelati and Sorbet. For the fall season, Finale is introducing even more great desserts, like the gluten-free carrot cake, a spice cake complete with caramel mousse, a sweet potato molten cake, and a peanut butter and chocolate vegan option.
Lucca
(226 Hanover St. 617-742-9200) This autumn at Lucca, you can find Honey Panna Cotta served with apple cider mascarpone, vanilla bean granola, and rosemary syrup. The Five Spiced Almond Cake, another seasonal option, comes with candied pumpkin seeds, and it wouldn't be complete without Italian ginger gelato.
Georgetown Cupcake
(pictured, 83 Newbury St. 617-927-2250) In addition to their usual flavors, Georgetown's seasonal flavors vary each month. This fall, they're serving up Pumpkin Spice, Pumpkin Cheesecake, Caramel Apple, Chocolate Egg Nog, Gingerbread and Sticky Toffee Pudding, among others. Take a break from fall shopping and check out their Newbury Street location for one of these sweet treats.