Taste of Chocolate in Harvard Square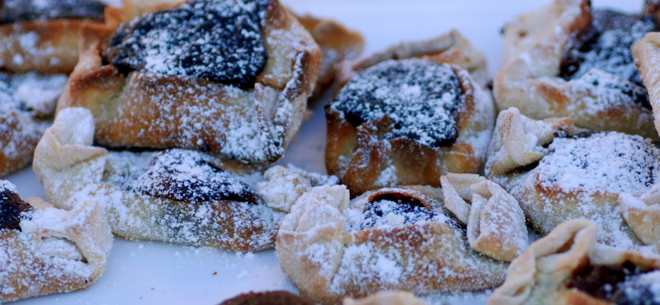 Bill Manley
Valentine's Day may be a few weeks away, but it's never too early to start indulging in chocolate. Luckily, the Taste of Chocolate Weekend, hosted by the Harvard Square Business Association, returns in all its sweet splendor January 24-26.
The weekend's signature Tasting Event takes place Saturday from 1-2 p.m. on Brattle Plaza, where chefs and chocolatiers will face off to see who can make the most delectable chocolate creation. It's up to the tasting public to decide who will be crowned the winner.
The rest of the weekend, stop in to participating Harvard Square restaurants and shops (such as J.P. Licks, Cardullo's, Beat Hotel) for special events and dishes featuring everything cocoa.
"You never know what you're going to get," HSBA's Denise Jillson says. "This is just a little preemptive celebration of all things warm and sensuous and sexy and wonderful." The weekend is part of HSBA's Winter Carnival, a six-week-long series of family-friendly events. Find out more at
harvardsquare.com
.