Alden & Harlow open in Cambridge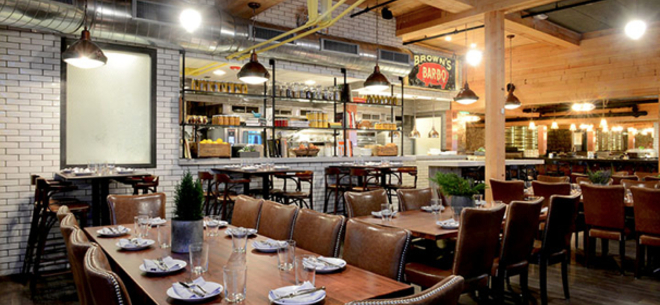 If you've always wondered what it's like to have a famous chef in the family, you're about to find out. Chef Michael Scelfo envisioned Cambridge hotspot
Alden & Harlow
as a place where he could cook honest, unpretentious food reminiscent of a backyard barbecue or Sunday supper.
But don't lower your expectations too much; for Scelfo, simple means dishes like the Anson Mills Green Farro Lemon-Roasted Figs with Arugula, Montasio and Walnut Frico, or Grilled Lamb Sirloin with Cocoa Nibs, Grilled Carrot and Coriander Mash with Ramp Green Pistou.
The market-driven drink program always includes two cocktails on tap: one house-made vermouth, and another rotating spirit-based cocktail. Bar manager Seth Freidus (most recently of Eastern Standard) experiments with infusions and syrups in small batches to keep everything fresh. On our to-try list: The Hot Tiger's Milk, made with house-spiced rum, Demerara rum, coconut, honey, bitters, cinnamon and orange oil.
Stop by 40 Brattle St. for dinner. Call 617-864-2100 or visit
aldenharlow.com
for more information.