Boston Accent: Hub of Style
Interior designer Charles Spada helps showcase the Hub's unique aesthetic at the Boston Home Décor Show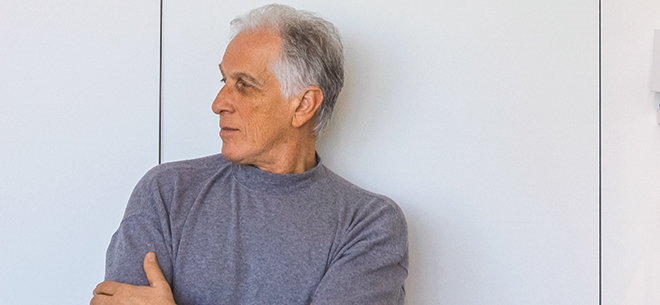 Charles Spada, owner and founder of Charles Spada Interiors (CSI), has been decorating homes in the Boston area—and across the United States—since his first client in Newton, Mass., in 1980. CSI, which has a showroom in Boston's Seaport District, participated in the inaugural Boston Home Décor Show last fall. Now, Spada is once again looking forward to displaying some of his company's most exciting new lines at the show's second staging at the South End's Cyclorama on November 17–20.
Spada anticipates welcoming an enthusiastic crowd. "[Last year] we were really surprised by the number of people oohing and aahing at our booth, and I hope this year those people come back and are equally as impressed." This year, Spada is "celebrating American design and American-made goods," from the East Coast to the West, including a line of sleek steel and glass furnishings from Codor Design in Seattle and unique fabrics from the Great Barrington, Mass.-based Elizabeth Hamilton Collection.
While his booth showcases many examples of American design, Spada says that it is important to recognize Boston's particular preference for a timeless aesthetic. "People here are interested in a look that lasts. They're interested in good design as well as good value." For visitors who would like to get a further sampling of Boston's aesthetic in action beyond the Cyclorama, Spada recommends visiting the Museum of Fine Arts as a prime example. "It's a beautiful structure, and a great blend of old and new. Every part of it just smacks of refinement."
If interior decorating intimidates you, fear not. The show can be a learning experience that "introduces people to new objects and new ways of looking at things," says Spada. There is also a series of panels which include special guests ranging from Steinway and Sons' designer-in-residence Dakota Jackson to television's "Million Dollar Decorators" star Kathryn Ireland.
The highlight of the show, however, remains its ability to entertain and astonish. The Boston Home Décor Show is bold, bubbling with possibilities presented by vendors who are leaders in their field. Contemplating a redesign? Or just looking to refresh a room? You'll find fun and the inspiration to go for it.
Boston Home Décor Show
November 17–20 at the Cyclorama at the Boston Center for the Arts, 539 Tremont St., 617-363-0405, bostonhomedecorshow.com. $15.