Pool and potlikker at State Park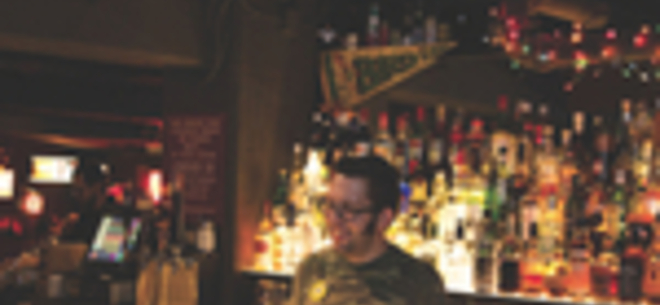 The team behind beloved Kendall Square restaurant Hungry Mother bring another dose of Southern-fried flavor to Cambridge with their newest venture, State Park. Called Hungry Mother's "(obnoxious little) sister bar," State Park feels like a dive bar on steroids.
You'll find pinball machines, pool tables, a juke box and taxidermied animals mounted on the walls. The menu has a Tennessee drawl, with choices such as beer nuts, Hoppin' John with Potlikker, Grilled Pimiento Cheese and Tobacco Onions. You can get your fried chicken and cornmeal catfish "Nashville hot" for a few extra bucks, then end your meal with "Preacher cookies," three for $3.50.
There are five "Shot & a Beer" combos—think Toronto and Miller High Life—along with pitchers of Pimm's Cups and Tom Collins. And if wine's your thing? You should probable go somewhere else, because you could count the options on one hand.
Stop by 1 Kendall Square or head to
stateparkcambridge.com
for more.