Life of the Party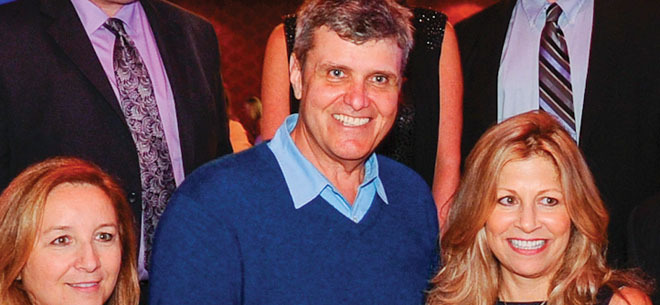 When Patrick Lyons first arrived in Boston in the early 1980s, Lansdowne Street was just the dark alley next to Fenway Park. A few years later he had turned it into one of the most vibrant club scenes in the city. "I thought Boston desperately needed more live entertainment," states Lyons. He founded The Paradise Rock Club, the House of Blues, Avalon, Spit and many others with this goal in mind. Now Lyons is one of the most successful entertainment moguls in the city.
Lyons didn't start at the top; he worked his way up, job by job. "My start was as a bar-back for $1.65 an hour," he says. "I learned everything I could from that job and then moved up." After serving his time clearing tables and refilling bottles, Lyons moved forward. Various bar management jobs led him to Boston where he fell in love with Lansdowne Street.
The nightclub business is fickle. Lyons admits, "It changes like the weather in New England. You have to be a rabid consumer of culture to understand it." As Lyons matured and grew beyond the nightclub world, he moved on to something new: restaurants. His first restaurant was Sonsie on upper Newbury Street, the European-inspired sensation complete with warm lighting and café style tables. Lyons found the restaurant model to be a more relaxing fit for him than the nightlife scene. "Nightclubs are about sound, attitude and image. Restaurants are about good food and good service."
However, Lyons wasn't finished shaking up the entertainment industry. Before he starts any project, Lyons looks for what is missing in a neighborhood, and then he puts it in. He purchased an old building on Dalton Street and decided to turn it into a bowling alley. "People thought we had rocks in our heads," Lyons laughs. "They said no one wants to go bowling anymore." Kings became the first of many boutique-bowling sites with an emphasis on the night-out experience. Beyond bowling, it features food, drinks and games all wrapped up in retro décor. Kings was wildly successful and has branched out to locations all over the country.
Despite his work in the industry, Lyons is far from the partying nightclub owner you might imagine. As he's built his career, Lyons has placed a significant emphasis on charity. Just recently he donated the profits from the latest Kings gala opening to six charities chosen by high-profile guests. "It's not just about making money," he says. "From the beginning we strive to be an asset to the neighborhood."