Bar Tab: Finch releases line of fall-infused cocktails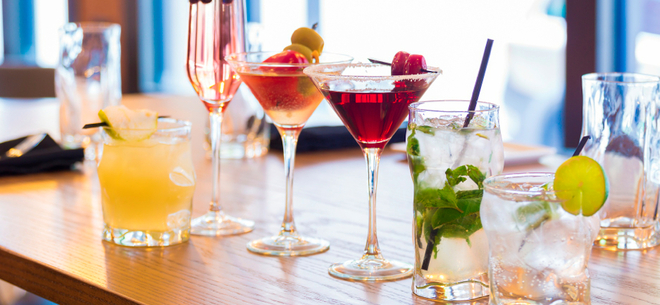 Finch
, located inside boutique hotel The Boxer, is celebrating fall with a new cocktail menu.
If your hot drink of choice during the day is a Pumpkin Spiced Latté, Finch's Pumpkin Old Fashioned is a no-brainer — the drink blends fresh pumpkin purée, bourbon, maple syrup, and Grand Marnier. Craving peach pie? Try the Whiskey Bellini, made from peach purée, cava, whiskey, and peach brandy. The Mary Rose Martini adds a special twist to the classic Vodka Cranberry with the addition of crème de cassis.
Finch also offers infusions of Ultimat vodka with fresh, seasonal herbs like rosemary and lavender, and recently they've been using edible flowers in many of their cocktails. These specialty drinks are $10 each.
Are you more of a beer drinker? Finch has a variety of seasonal options including Wasatch Ghost Rider White I.P.A., Anchor Steam Beer, Wasatch Pumpkin Ale, and Clown Shoes Swagger. These beers, $6.50 each, have touches of citrus and pumpkin to highlight the tastes of fall.
If you're in a DIY mood, Finch's barkeeps have generously offered the recipe for the Pumpkin Old Fashioned.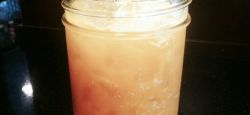 Pumpkin Old Fashioned
Ingredients:
2 tbsp. pumpkin puree
1 ½ oz. bourbon
1 oz. maple syrup
½ oz. Grand Marnier
Orange peel twist or rosemary sprig for garnish.

Method:
1) Combine pumpkin puree, bourbon, syrup, Grand Marnier and bitters in a cocktail shaker filled with ice.
2) Shake well and strain through a fine mesh strainer into a chilled old fashioned glass filled with fresh ice.
3) Garnish with a rosemary sprig or orange peel.