Bond embraces decadence with its winter cocktail program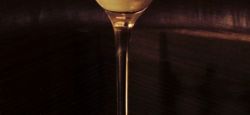 When Zack Emonds starts to think about creating new cocktails, he goes to three places: the candy store, the grocery store and, of course, the liquor store.
As the head mixologist for Bond at The Langham, Emonds has been concocting a winter cocktail list featuring ingredients ranging from cinnamon sticks to Pop Rocks to white chocolate liquor and strawberry vodka.
"If there is a theme to them, it's a New Years Eve party," Emonds explains. "That's why you see ingredients like Pop Rocks and champagne and glitter. We also know that it's the time of New Year's resolutions and wanted something as a sort of a last indulgence of the year."

He goes on to drop the word "decadent," which, when describing cocktails, is definitely a good thing. Emonds takes an artisanal approach to creating new drinks, perusing science websites and experimenting for inspiration. "You're only as good as your next cocktail," he says. "You need to be on the lookout for something new, something that pushes the boundaries and is also innovative."
Bonds and Bubbly, Counterfeit Confetti and Stroke of Midnight are completely new creations in the cocktail world, and so far reaction to the drinks has been positive. "A successful cocktail is something that you had fun making," he summarizes.

Visit Bond at 250 Franklin St. Find out more at BondBoston.com.