High 5: Chocolate
Discover Boston's best spots for sweet treats just in time for Valentine's Day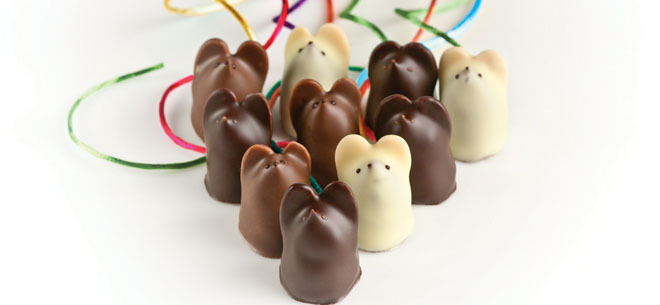 Taza Chocolate bar (Boston Public Market; tazachocolate.com): The Somerville-based maker of stone-ground chocolate has a conveniently located counter at Haymarket's year-round indoor market that serves freshly crafted chocolate drinks and more.

Formaggio Kitchen: Find rare confections—like hard-to-find, single-source bars from Massachusetts' own Rogue Chocolatier, regarded as one of the best chocolate artisans in the world—at this gourmet shop with outposts in the South End and Cambridge.

Max Brenner (745 Boylston St., 617-274-1741, maxbrenner.com): A restaurant specializing in chocolate? That's the premise at this Back Bay eatery, featuring chocolate pizza, fondue and adult beverages like the chocolate martini and mocha madness (Kahlua and espresso with milk and dark chocolate) that even Willy Wonka never imagined.

L.A. Burdick (220 Clarendon St., 617-303-0113; 52 Brattle St., Cambridge, 617-491-4340; burdickchocolate.com): This New Hampshire-based chocolate specialist boasts two Boston area locations, which both offer one of the best cups of hot cocoa around, as well as its adorable chocolate mice (pictured).

Phillips candy house (818 Morrissey Blvd., Dorchester, 800-722-0905, phillipschocolate.com): This venerable, family-owned institution—Oprah-approved purveyors of handcrafted chocolates and gourmet confections—recently celebrated its 90th anniversary. Its signature turtle basket (even the basket is edible!) is to die for.