Foodie Wonderland: Farm & Fable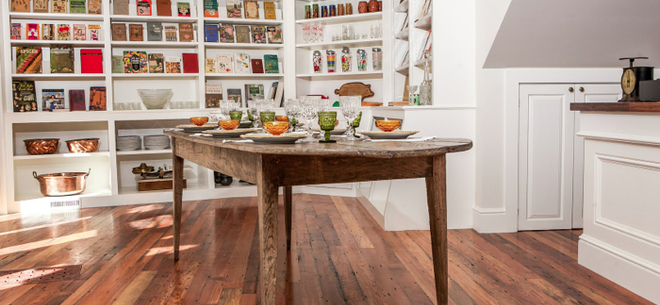 Take one part vintage cookbook store, one part chef-grade subterranean kitchen and a sprinkling of gourmet kitchen ephemera, and what do you get? Farm & Fable, a new South End shop that's quickly becoming a destination for Boston's gourmands.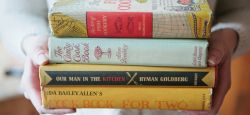 Former lawyer Abigail Ruettgers opened the store as a way to celebrate her love of food and antiques in November. Shelves are stocked with rare vintage cookbooks along with new and antique cookware, from copper pots to kitschy cocktail glasses to embroidered linens.
Downstairs in the kitchen, Ruettgers and local chefs host demos and workshops as well as a cookbook book, club where customers prepare dishes from a specific cookbook and then feast on the bounty.
Upcoming classes for adults include Stocking the Pantry: Jellies, Jams, Vinegars, and Pickling; Oyster Shucking and Pairing; Wild Game: Hunting, Cleaning and Preparing; and Holiday Entertaining: Cocktails, Hors D'Oeuvres. Kids' classes include Around the world in 80 plates: Exploring new cultures and new foods, and Yes Ma'am, No Sir, Please and Thank You: Dinner Etiquette for Kids.
Stop by 251 Shawmut Ave. to check out the shop. Call 617-451-1110 or visit
farmandfable.com
for more details.